June 2005 pictures
Eileen's Bench
Here's a picture of a bench that Eileen built all by herself. Could this be a new career for her? It really turned out great!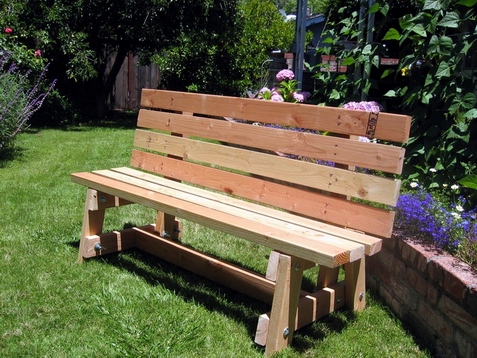 Avila Beach Weekend Getaway
Eileen and I spent a long weekend in Avila Beach at the Avila Village Inn, a very nice small hotel about 1.5 miles from the town and ocean. There was a great trail through the hills from the hotel to the ocean with lots of wildlife along the way including deer, vultures, falcons, fish and other creatures. Friday night, the small town had a business/farmers market with food and music.Here are a few pics from the weekend, including a couple from San Luis Obispo, where they had a fish decorating contest.