October 2005 pictures
Ryan's Birthday & Karaoke Celebration Pix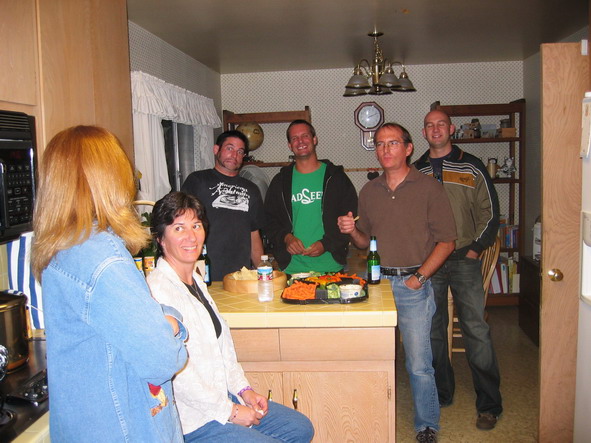 Eileen, Maryanne, Ryan, Cliff, Randy, and Matt get energized before the Karaoke fest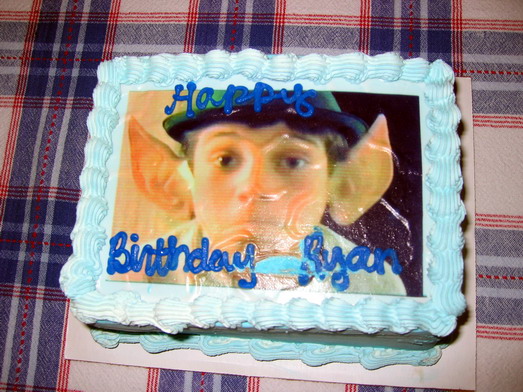 A classic Ryan the Elf ice cream cake courtesy of Randy and Maryanne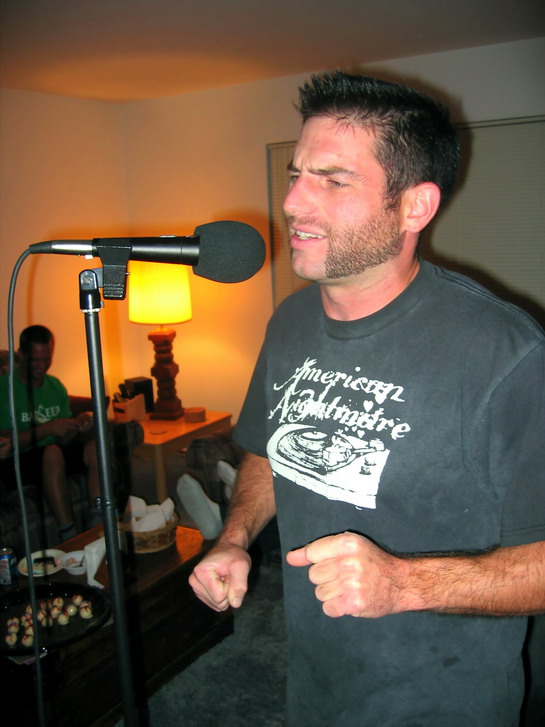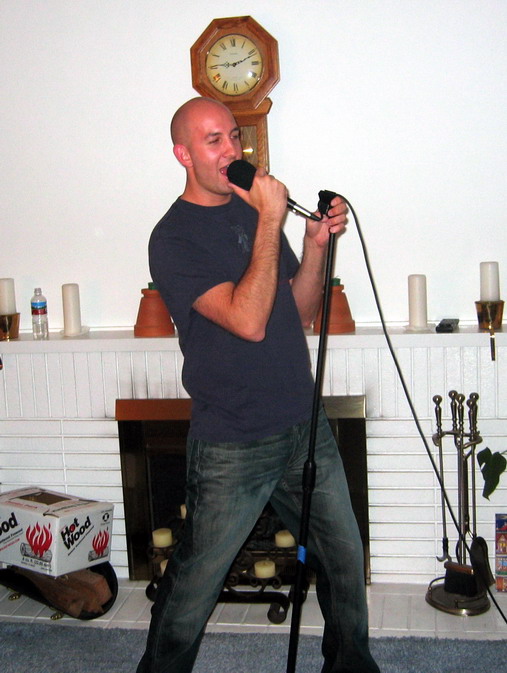 Ryan belts out a Leo Sayer tune Matt sings a Zeppelin classic - Whole Lotta Love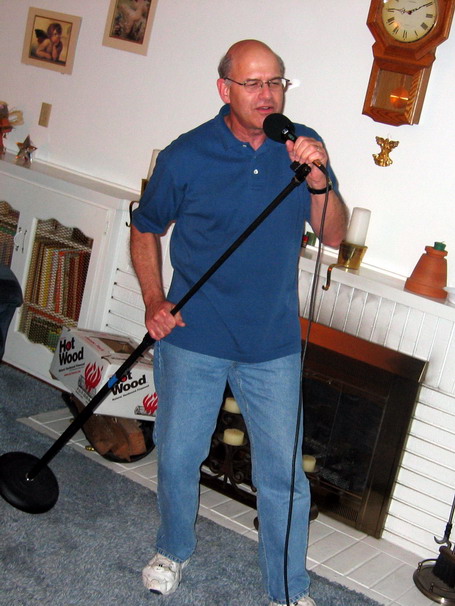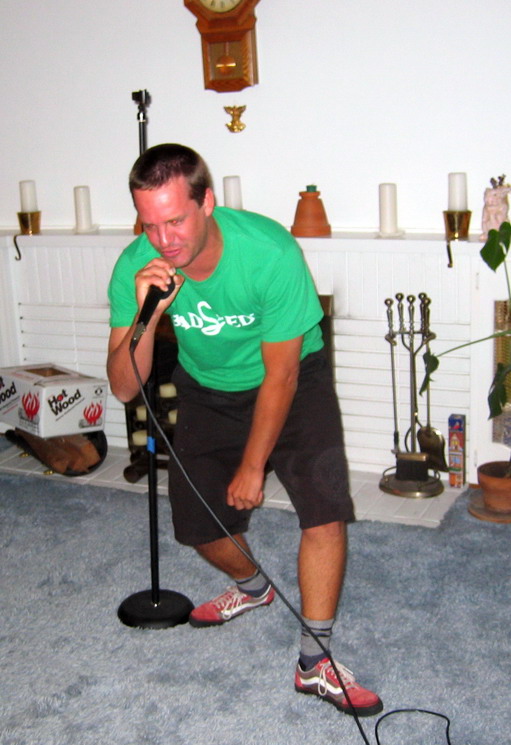 Rich wails like Robert Plant singing the Immigrant Song Is that Cliff or Elvis singing Heartbreak Hotel?
The Great Gustine Sausage Tasting Adventure
Bob had been telling us for a year about the great time he and Minnie had at last year's Sausage Festival in Gustine, CA. Lots of great tasting sausages and a tour of the Wolfsen sausage factory. So how could we say no when he invited us to join them this year in lovely Gustine, in the San Juaquin Valley (see http://www.ci.gustine.ca.us/about/index.html for more info on this thriving metropolis of 4,000 people). We were so sure it would be a memorable time, we even invited friends to join us!
The following 4 pictures were taken by Bob at last year's event: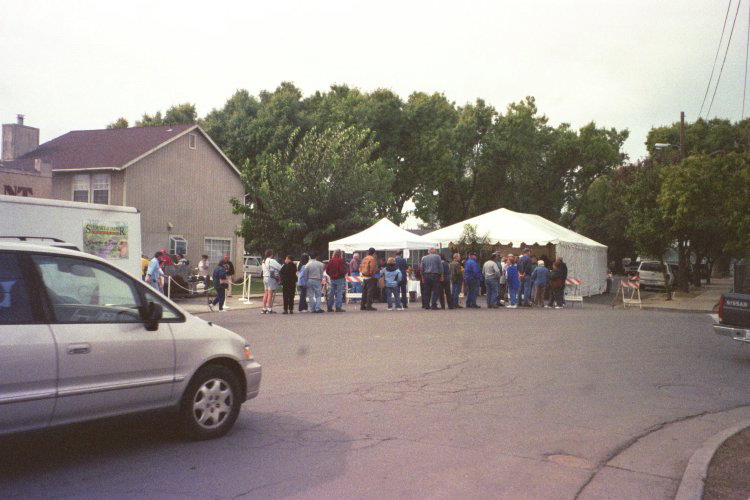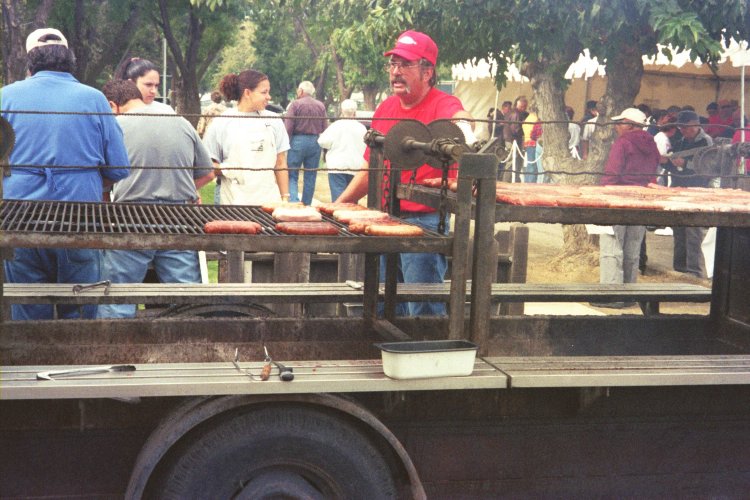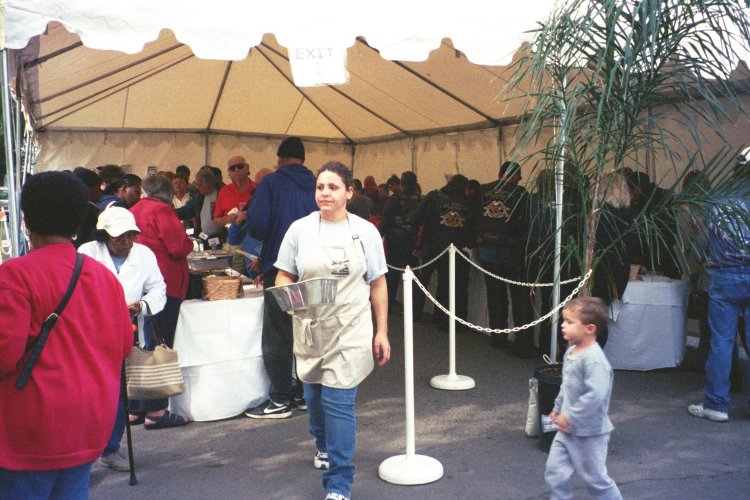 ...And here's what we saw when we got to Gustine at 10 AM on October 15, 2005....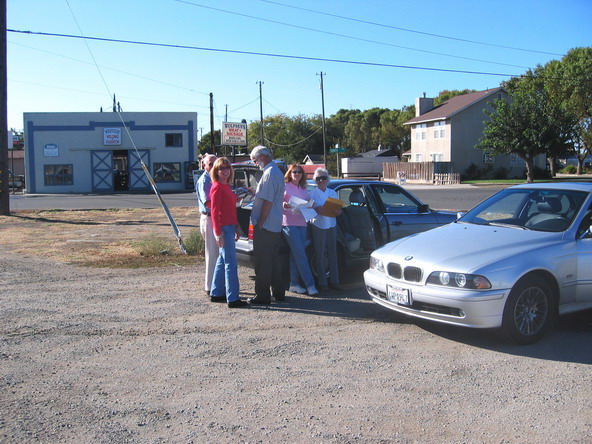 Hmmm... looks like we beat everyone else in town getting here.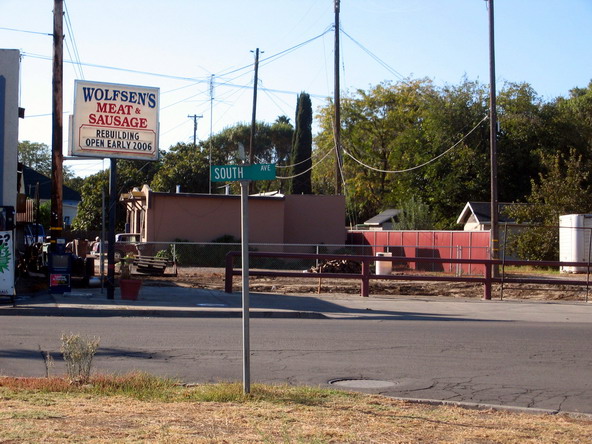 D'oh! Looks like nobody told Bob that the sausage factory BURNED DOWN this year!
But, hey... it was an excellent day for a drive and the scenery was great getting there. After cruising the town for any sighting of a cooked sausage, we took a back road to another nice valley town, Los Banos, and Bob treated all of us to a nice lunch at a Mexican restaurant.
August 2006 Wolfsen's Sausage company update!!!!!
Thefasslers.com webmaster has recently been contacted by Vance Wolfsen, letting us know that the store has been rebuilt and is now open for business. The 2006 sausage tasting is tentatively scheduled for the third week in October. Visit their website for more info. We'll see you there!
www.wolfsensausage.com/
Now open for business!