April 2005 pictures
The 2005 Rainmaker MS Walk!
For the second year in a row, Team One participated in the Rainmaker Multiple Sclerosis walk to raise funds to help those with MS. The 10 kilometer walk started at the eBay headquarters in Campbell, CA and continued on the Los Gatos Creek trail through Vasona Park and ending on the front lawn of Los Gatos High School (the alma mater of Olivia DeHavilland for you trivia buffs). The race was uneventful except for the last few seconds where Rich decided to sprint to the finish to beat Eileen and her brother Randy. Randy began running and Rich displayed why 50 + year old people shouldn't run competitively unless they are coordinated. He crashed across the finish line alongside a group of cheering volunteers. So, besides his medal, he also received a bad knee for his donation. Next year, he'll practice control as he nears the finish line (right...).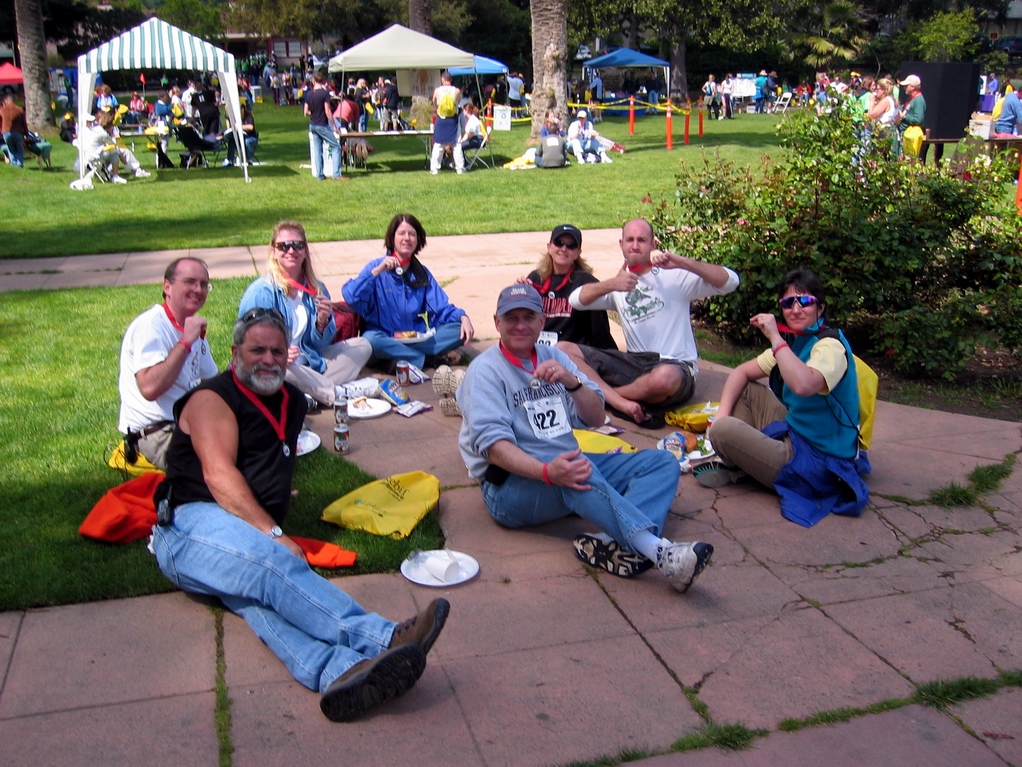 The great Team One relaxes at Los Gatos High School AFTER walking the MS 2005 10K Walk in April 2005.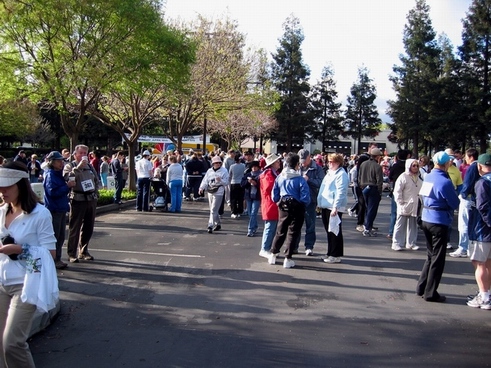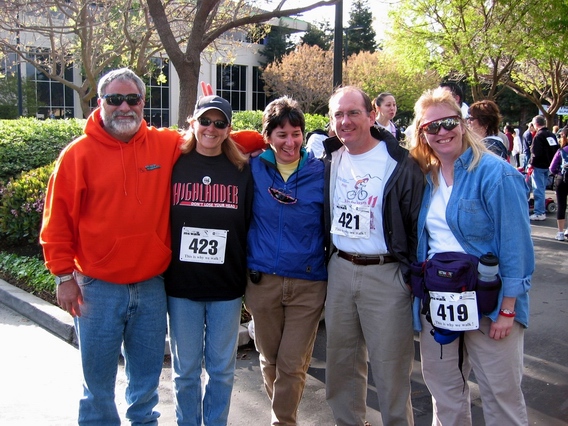 Gathering before the walk began...free coffee and scones! Some of the members of Team One ( nice horns, Maryann)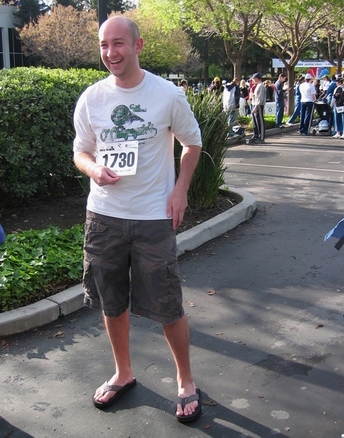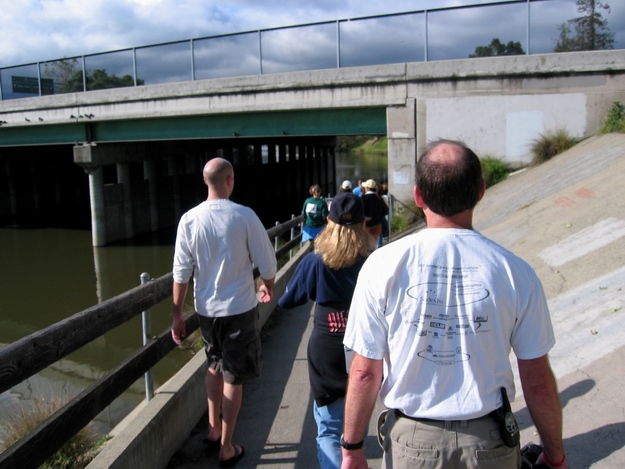 Matt...casually dressed to walk 10K Great scenery along the Los Gatos Creek trail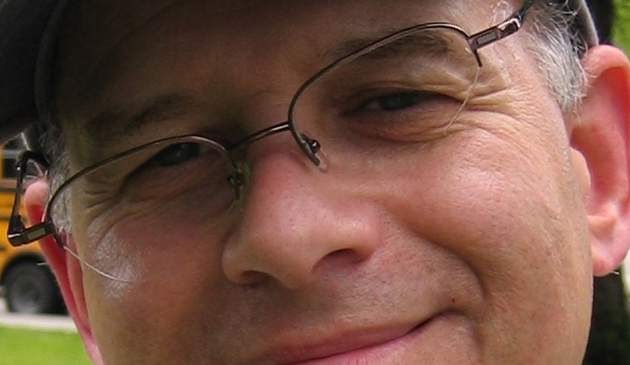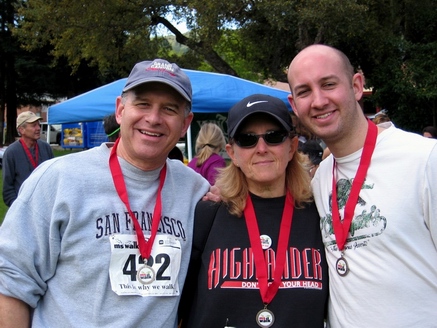 Did somebody run to the finish line and BREAK their glasses? D'oh! The Fasslers after the race with medals (but not Rich's glasses)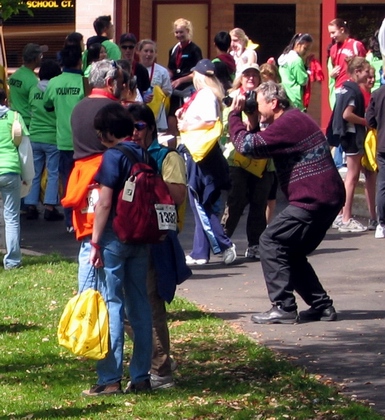 Why is this man taking a close-up of Pat?